Is your mattress keeping you up at night?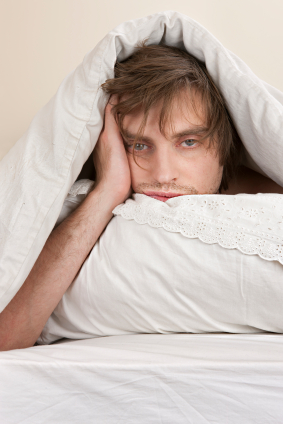 Whether your mattress is getting old or you think you bought the wrong mattress, it might be time to buy a new one. Before buying another mattress, let me share some design industry tips.
Shopping Tips
Just because a mattress is expensive doesn't mean you'll get better sleep! Don't regret your purchase. You'll regret it even more when you try to return it, only to be given an exchange or disposal fee!
Every mattress brand has a different version of "firm" or "soft" so your best bet is to try them out in the store to see which brands and types suit you best. Shopping for a mattress should not be a quick in-and-out trip; you may spend at least forty-five minutes tossing and turning on different mattress brands to find your perfect fit. Make sure you bring your spouse with you instead of shopping separately so you find the mattress that works for both of you.
You have more options when shopping for your perfect mattress than you think, including organic mattresses that are better for your health. Some online stores even let you return mattresses for a full refund without any fees. If you are concerned about the environment, there are brands that are eco-friendly and have good delivery and return policies.
When You Are Ready to Buy
The best time to start prepping for your mattress purchase would be during "white sales," which are often deeply discounted sales on quality bedding. Look for holiday sales such as Presidents Day, Memorial Day, Fourth of July, and Labor Day to find amazing deals.
Don't forget, you actually CAN negotiate the price of your mattress. Typically, you can negotiate getting the tax taken off and maybe a free delivery, so consider all of your options when negotiating.
New mattresses take time to adjust to your body, so give the mattress about 30 nights of rest to allow for the adjustment period.
I myself just purchased a new mattress recently. This is something I can't even begin to tell you how much I dreaded. After making at least three visits to the store and testing at least seven or eight mattresses, we had a winner: a mattress with a foam top. It was a hefty price tag—almost $3,000, but that's a small price to pay for a good night's sleep. At the same time I was shopping for mattresses, I brought my 80 year-old mother who was just as determined to find the perfect mattress as I was. After many visits to the store and testing the mattresses, she found a $1,500 that brought a smile to her face.
Happy Shopping!