This service is ideal for clients who need some guidance on room layouts, furniture size, and design concepts, but are happy to handle the execution themselves, at their own pace. Includes:
2 Space Plan options and 1 revision
1 Mood Board with up to 3 design element changes
1 Room Elevation
Recommended Paint Colors
Shopping Resource list with photos, prices, and clickable links.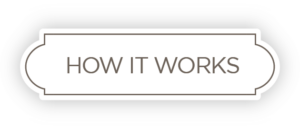 Space Plans and Mood Board
1. Based on our initial design consultation, we'll send you two space plans by email. Once you've selected your preferred plan, we'll create a mood board to your specifications, including furniture, rugs, lighting, and large accessories which will be presented in person.
Shopping List
2. We'll send you a detailed shopping list complete with clickable links. We source furnishings from Pottery Barn, Crate & Barrel, Restoration Hardware, West Elm, Williams Sonoma Home, Safavieh, and more.
Follow Up
3. We'll schedule a 30 minute follow-up call to see how it's going and answer any questions.
$2,500
For an Appointment on Long Island, Click Here