Happy Homes, Happy Clients
Inspired by the tranquil colors of the sea, our interiors balance elegance and comfort—so coming home is always a joyful experience.
"I believe that everyone deserves to have a nice home and when you are surrounded by beautiful things that bring you joy, you live a better and happier life.  I have seen how the completion of a room or home has impacted my clients in the most positive, gratifying way which makes me so happy." – Jody
A native New Yorker, Jody Sokol brings two decades in the fashion industry, where she honed her intuitive color sense and appreciation for quality organic materials, to her interior design work.
Taking a less is more approach to the homes she designs, Jody prefers to let the beauty of the materials shine through. Honesty, attention to detail, passion, and a big smile are her trademarks.
In addition to winning the 2013 Architectural Digest Reader Bedroom showcase, Jody regularly appears on top interior designer lists, most recently in Long Island Press and Daily Design News.
Planning a Project? Click Here to tell us about it.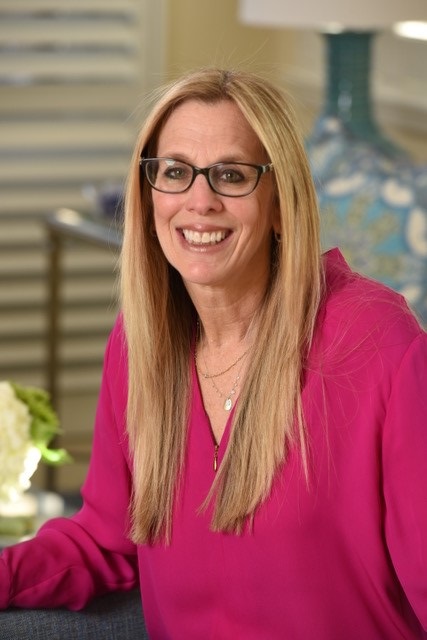 "I never used a decorator before. I found Jody online while researching decorators in Suffolk County. I LOVE my new living room. The window treatments are a "WOW". I never thought Jody could design a room around a red, white and green sofa. My living room looks like something out of a magazine. Thanks Jody!"

Elizabeth H.

Centerport
"Working with Jody was the highlight of our extensive renovation. We love our new home and could not have done it without her! Jody takes the time to understand your design goals and then goes above and beyond to make it happen. Throughout the entire renovations Jody was always available, professional and brought an upbeat fun energy to the process. Would highly recommend Jody!"

Brian M.
"I have worked with Jody on several projects over the years. When I bought my new house and gutted it to the studs, I knew that Jody was the person who could turn my new house into my dream home. I couldn't envisioned moving forward without her. This was our 4th collaboration together and our best to date. It took over a year but Jody made the process fun at every turn and, even though it was stressful at times, it was so worth it. Jody is very conscientious, detail oriented, accessible and on top of things. She always showed up with a smile on her face, ready to roll up her sleeves and get the job done. She has the kind of personality that's easy to be around on a project like this. She was a team player and listened to my needs and wants. Jody is the ultimate professional. I know that full-service design is a luxury service that isn't right for everyone, but if you lack the time or resources than it is so worthwhile to entrust the minutia and headaches of a design project to Jody. It was an enjoyable and rewarding experience all the way around and I can't wait till our next project together."

Melissa R.
Interior Designer For:
Long Island, Suffolk County, Nassau County
Also Servicing:
Centerport, Cold Spring Harbor, Commack, Dix Hills, East Northport, Greenlawn, Huntington,
Jericho, Lloyd Harbor, Melville, Northport, Oyster Bay, Smithtown, Stony Brook, Syosset, Woodbury