I was honored to be one of five designers selected by the editor of 

Sunday

 Newsday Long Island Living for the Spring 2018 issue of the luxury insert magazine. The editor chose images from The Stony Brookside – Long Island's first bed and breakfast for cyclists. So if you are looking for a fun weekend destination, please check them out. In any case, my client wanted a soft color theme with minimal patterns, so we layered in lots of textures and they are really happy with the results.
Our client always loved driving past the 1941 colonial revival in historic Stony Brook Village, so it was a dream come true when she and her husband finally had the opportunity to buy it. Of course, after moving in, they knew that a lot of work needed to be done. A green carpet covered the bedroom and office floors while contrasting floral and burgundy striped drapes, hung in the windows. After a year of living in the new home, they decided it was time for a  fresh start.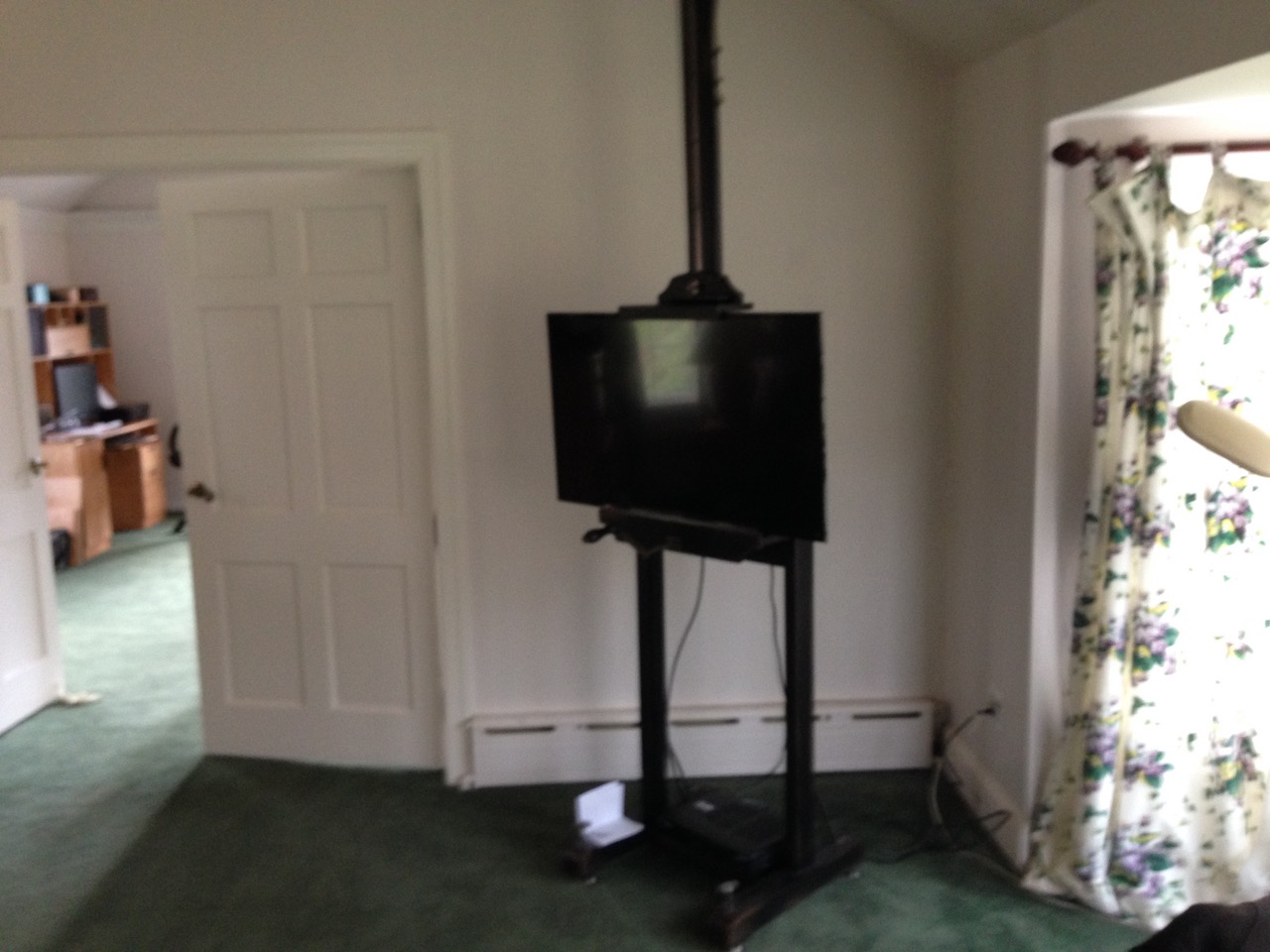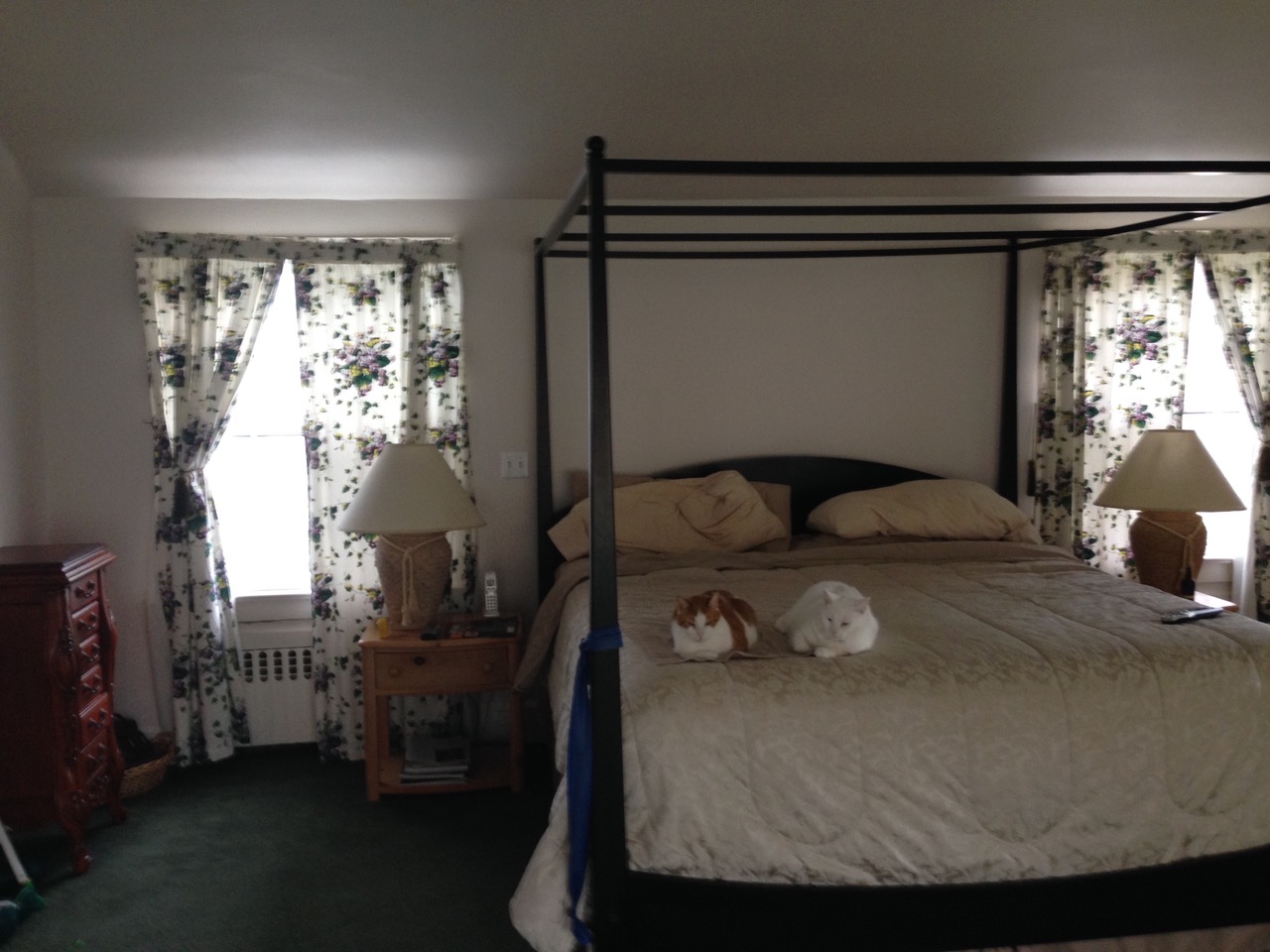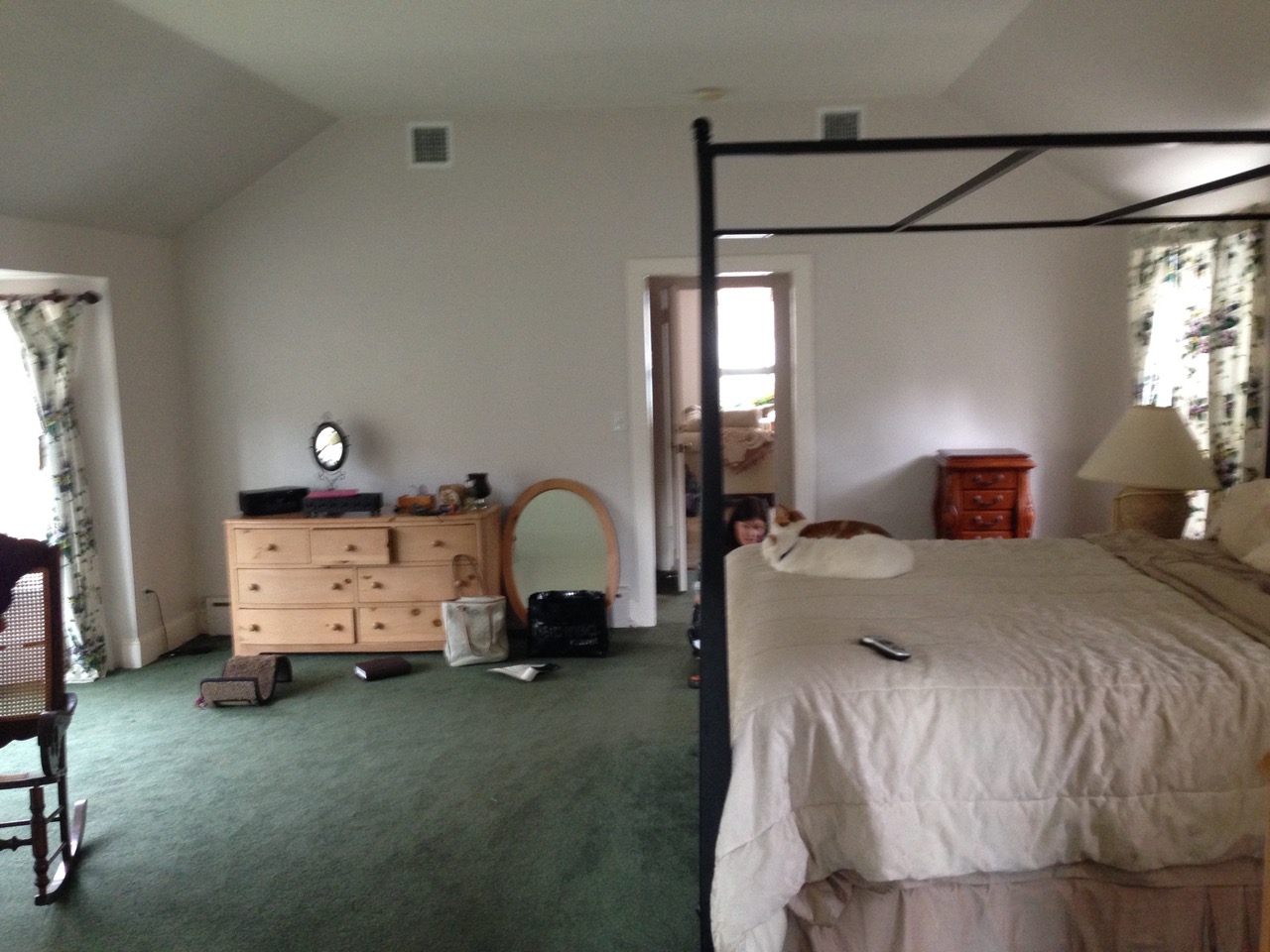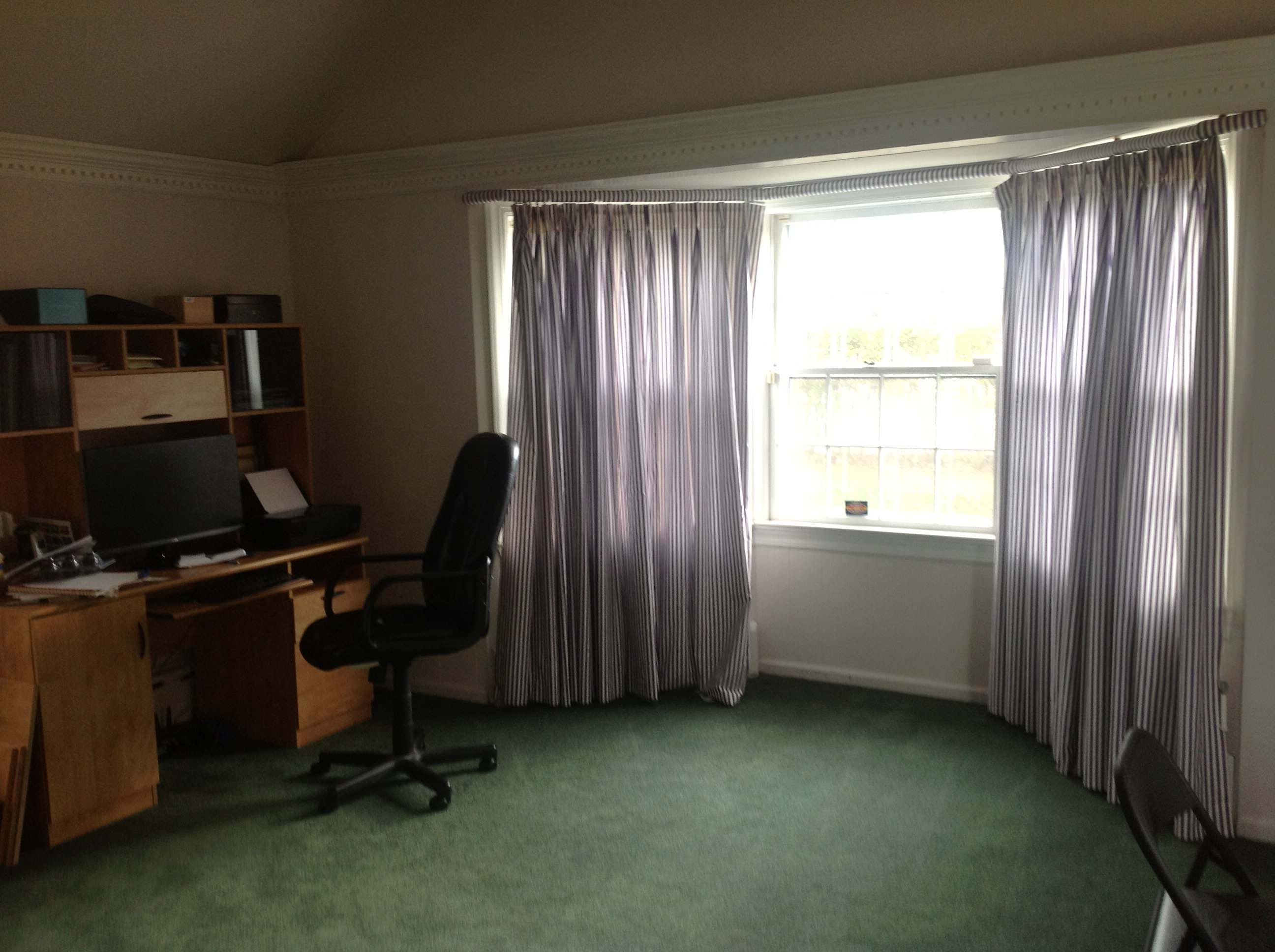 The direction the client gave us was to use minimal patterns, so we decided to layer in textures. Gray grasscloth wallpaper covered stark white walls. The custom-made bedding was pet-friendly and passed all the cats' tests. Swivel chairs in a textural fabric and a faux crocodile leather ottoman provide the perfect spot to enjoy morning coffee. The beautiful rope texture on the mirror adds a nice touch, while the black dresser with leather handles grounds the room. Rattan shades give the windows new life with their warm texture, and the embroidered linen drapes are the focal point.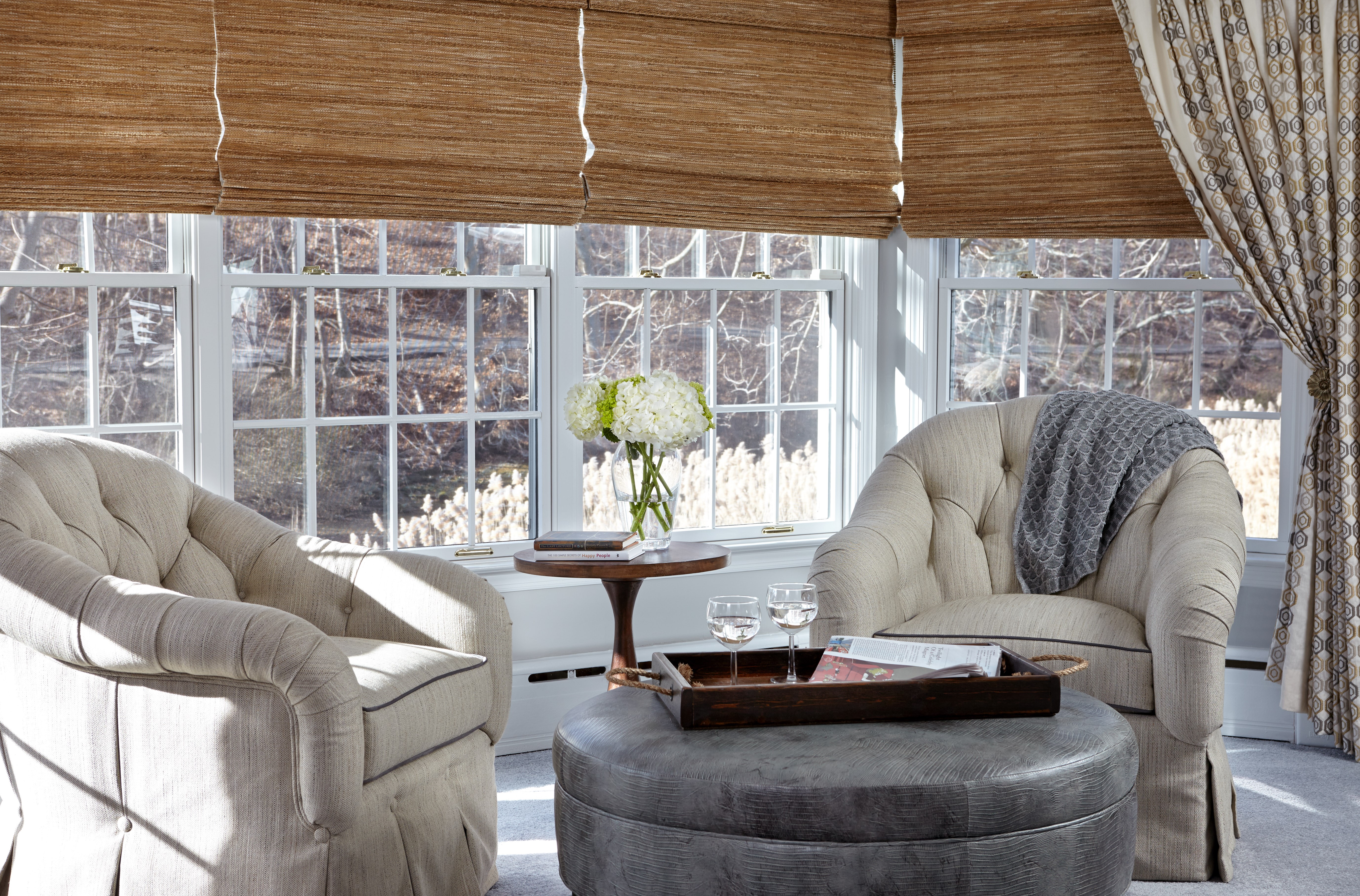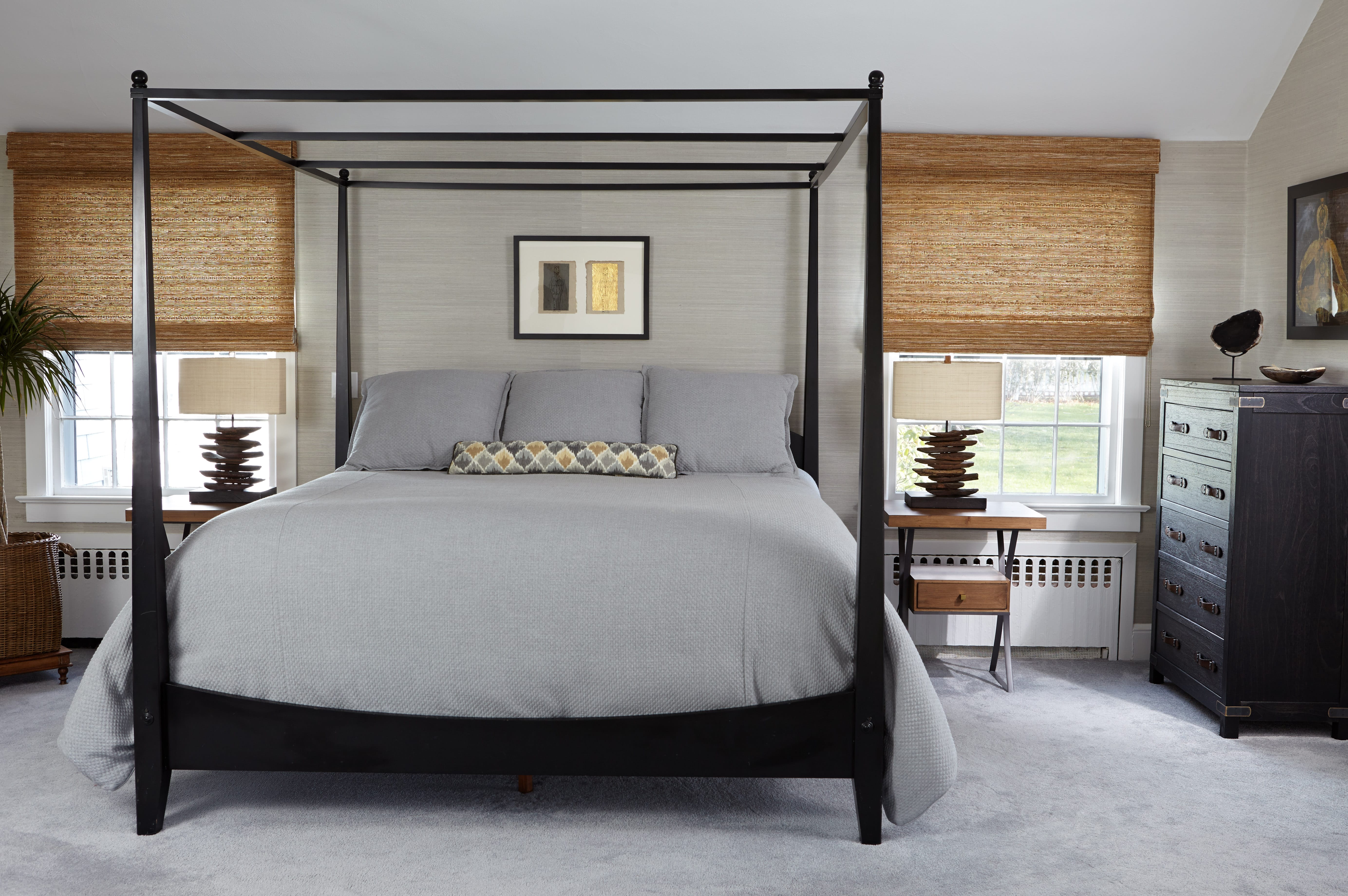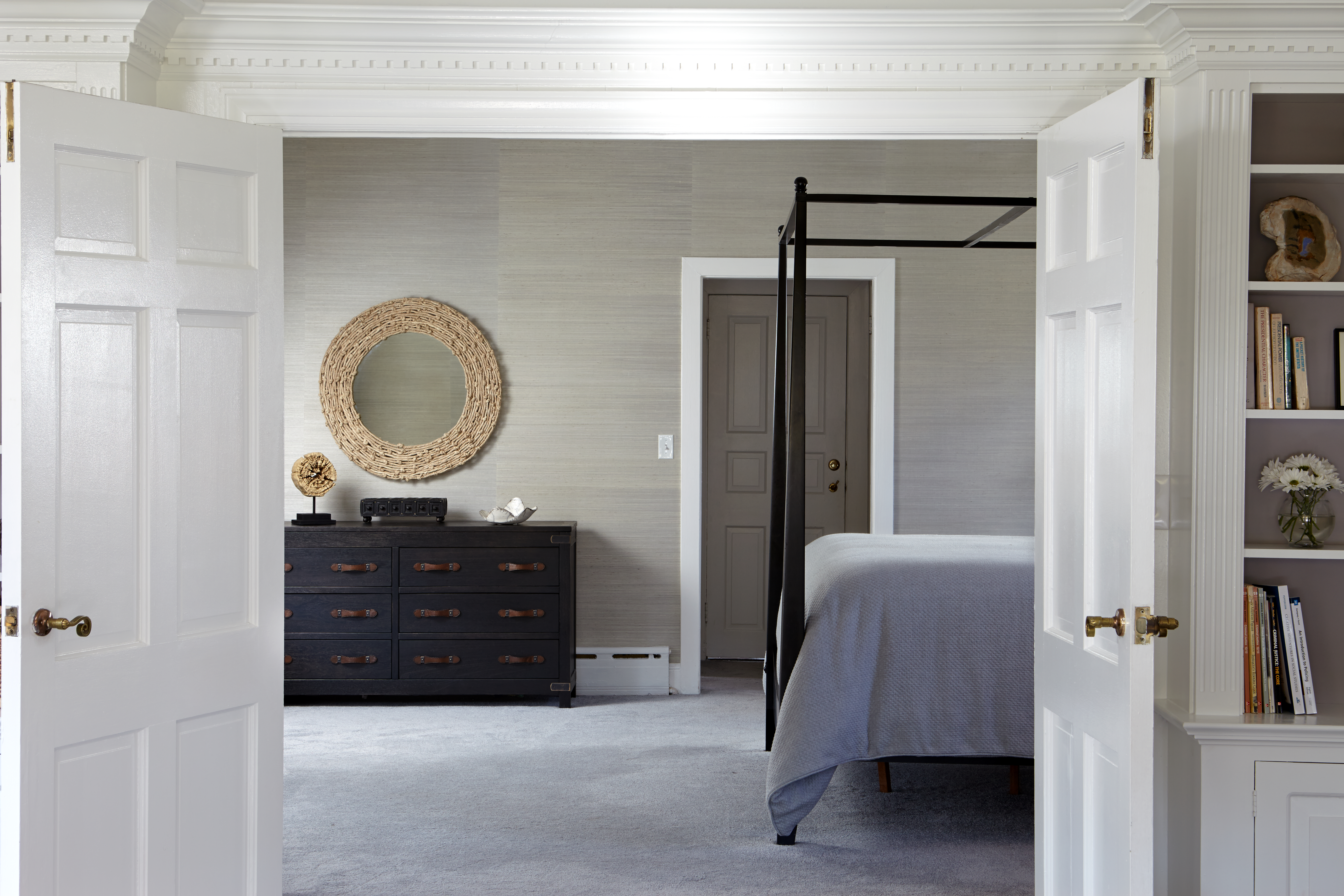 Once the bedroom was complete, we needed to tackle the adjoining office. Because the rooms connect, the elements in the rooms needed to work together. A soft gray carpet flows throughout the space. Our clients were looking for a way to share the office; he needed room to spread out his paperwork while she needed space for working on her laptop, so his and hers desks with complimenting styles were added. We designed a custom desk to accommodate his needs and brought in a shagreen leather desk for her. The pattern on the roman shades packed a lovely punch and became the focal point in the office. A lucite cart with rattan baskets and  some fun starburst accessories brighten up the room.