You live on Long Island, maybe Northport, Centerport, Huntington – it doesn't matter. What does matter is your friends have nice houses and you're a little embarrassed about your home. You've been thinking about redesigning it for ages and are hopeful that Uncle Sam is sending you a gift this year. You decide for once and for all you, aren't going to live in a space that looks like a couple of kids starting out bought the cheapest stuff they could find to furnish their first place.
You want to call, but are a little nervous and don't know what to expect. Don't worry. What you need to be is clear about what kind of help you need. Do you hate everything in your living room and want to start over – which means all new furniture, window treatments, area rugs, accessories, etc.? Will anything be repurposed or reupholstered? If this is the route you want to go – start collecting pictures of rooms that speak to you from magazines or websites like Houzz or Pinterest and make notes on why you like them.
After you reach out to me, we schedule a phone consultation so I can ask you a few more preliminary questions. If you decide you'd like to meet after the phone consultation, we schedule a design assessment meeting, where I meet you at your house to review your vision for the space. The fee for 90 minutes is $350 plus tax due at time of service. (Travel fees might apply.) After our appointment, we meet again to review my design fee and contract. If you move forward, the design assessment fee will be applied against your design fee; the design fee is based on the amount of time it takes to go from concept to final design.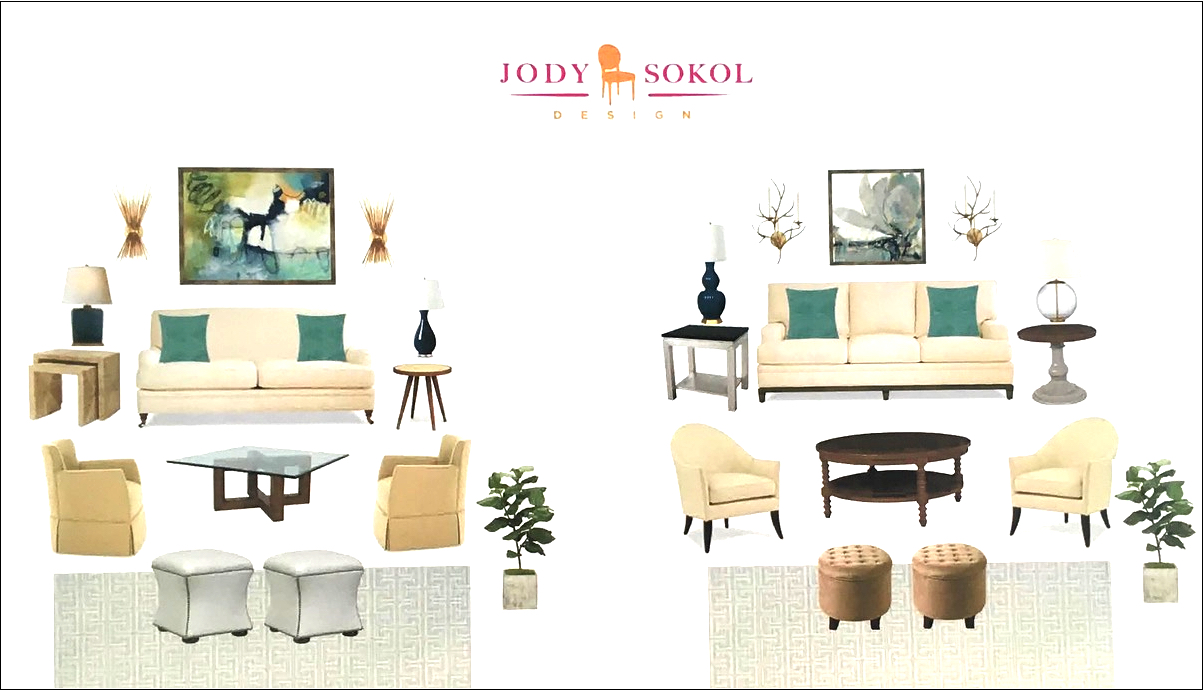 Or maybe this isn't the way you want to start, and that's OK, too. We also offer 2-hour and 4-hour consultations (usually for many rooms) for any design issues you have, which might include but not limited to space planning, accessorizing, furniture placement, online furniture shopping, paint colors, flooring, rugs, or window treatment styles -or maybe you just want a second opinion on things that you like.
So now do you feel a little better? Email me today to get the ball rolling so you, too, can be proud to show off your house!