Last winter, we received a call from a couple in desperate need of help for several rooms in their house. After years of living with some old family hand-me-downs and inexpensive furniture they bought when they were first married and of letting life take precedence over updating their home, it was not reflective of two working professionals. Now it was time to transform their home to fit their lifestyle.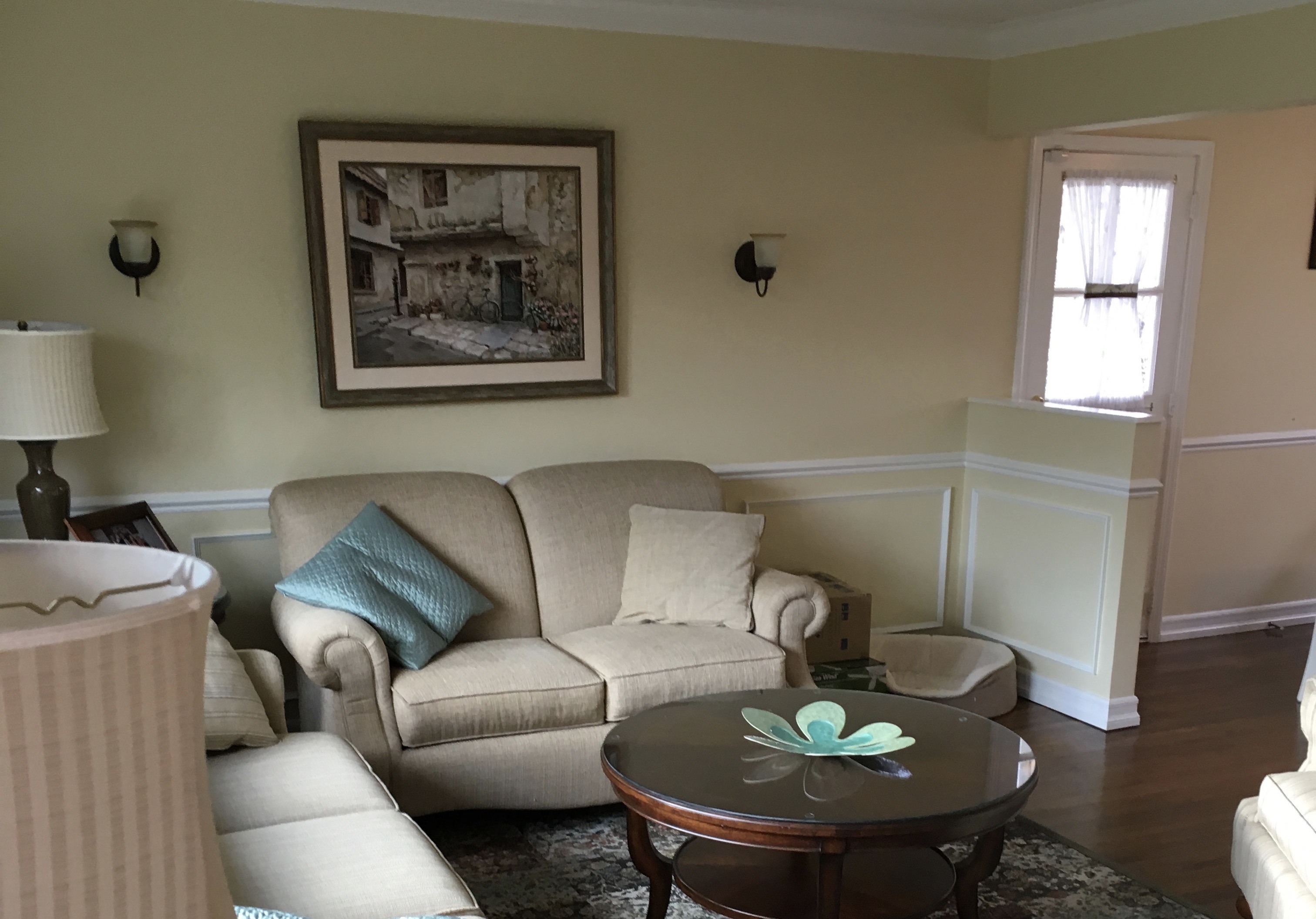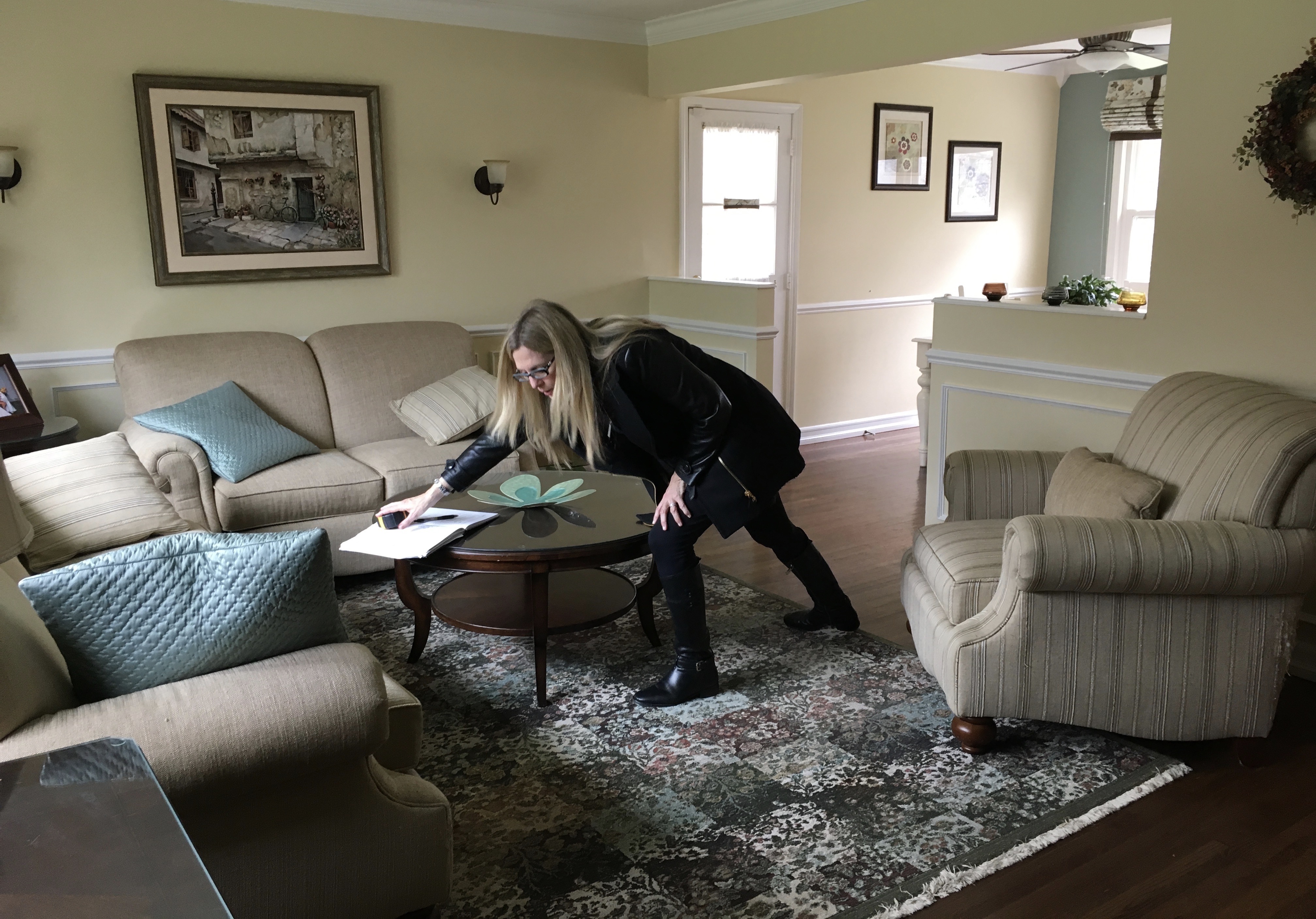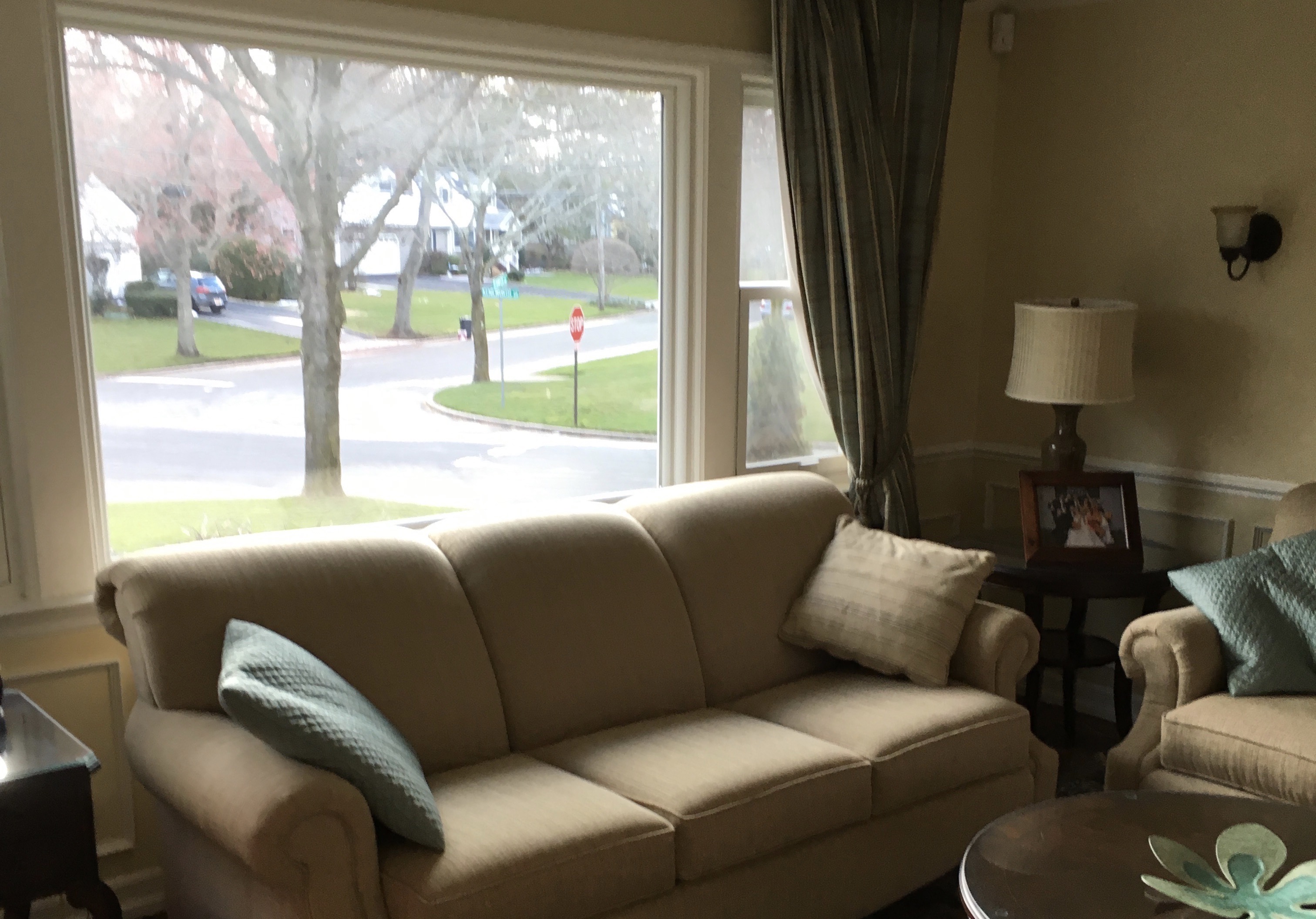 More than any other room of their house, their living room was in desperate need of a makeover. It clearly did not reflect where they are in their life now. They wanted to create a warm and cozy place to entertain family and friends and the furniture that they had for the last fifteen years just wasn't going to do it. When they contacted us, they knew it was time to up their game and create a living space that fit their style. They wanted a space where they would be proud to host their weekly book club meetings. As two working professionals, they lacked the time, knowledge, and resources to do this, and their request was simple: "Just get it done."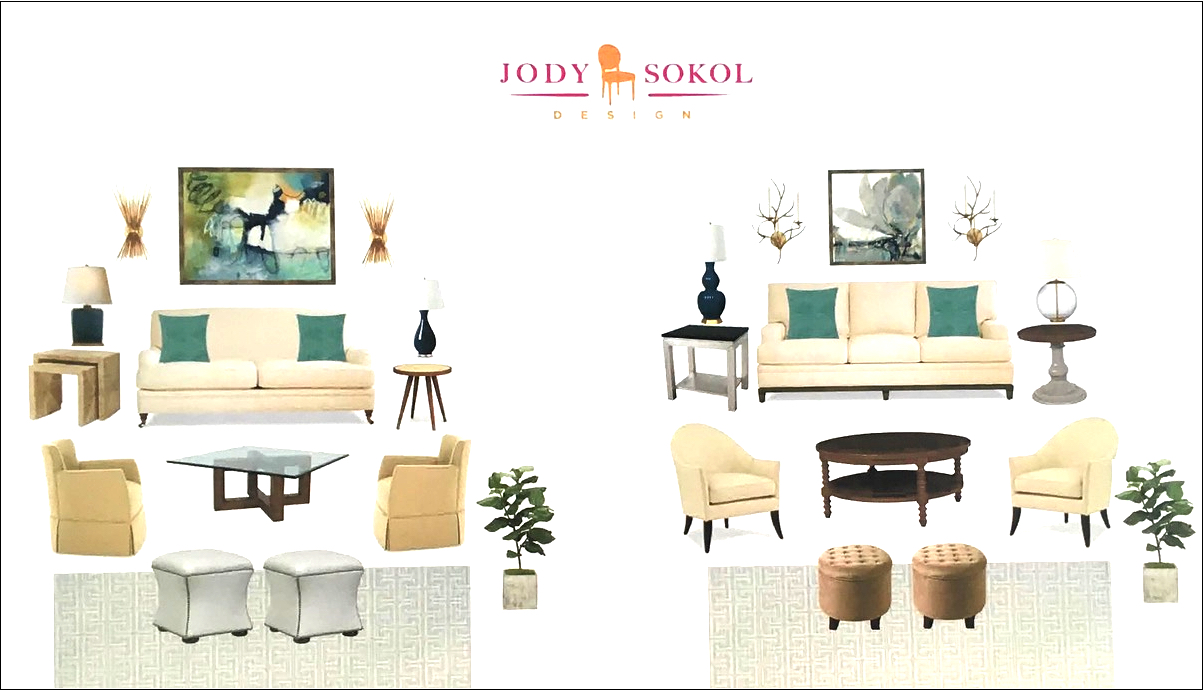 After meeting to discuss design concepts, color direction, and how they wanted the room to work, the marathon began. The plan was to do a light and airy coastal concept of creams, turquoise, blues and greens. We started with a cream sofa in a Crypton fabric, and added beautiful flowy drapes in a cream and turquoise leaf patterned linen fabric trimmed with a lovely aqua tape. Woven shades were added to the large front window for privacy. A small custom cocktail table was designed to fit the space, two comfortable chairs were brought in, and adorable plaid ottomans were added for additional seating. We finished off this room by adding a gorgeous piece of artwork that makes the whole room sing. Funky sconces make this room a stand out while the rug grounds the space, and the pale green grasscloth wallpaper adds just the right amount of texture while making everything else pop.