My client's space was cluttered by the large furniture pieces and needed additional storage to help organize their space.
The glass divider in the middle of the room obstructed the layout of the living room and made it difficult for entreating.
Take a look at the renovation process.
Before: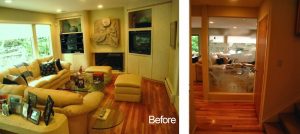 Mid-Renovation:
Wake up a space by letting in natural light. Inspired by the bright new space, I created a focal point with glass tile over the fireplace. With the built in storage solutions, the homeowner can maintain an organized living room.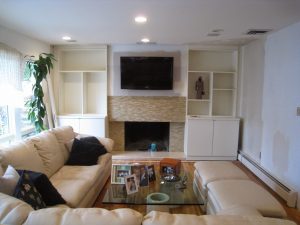 Design Solution:
Contemporary finish
Clean line
New Furniture
Maximize space
Storage solution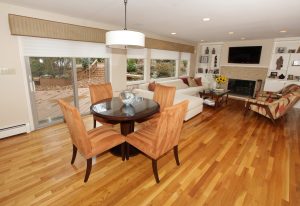 Contact me today at (516)-790-5265 to get started on your space!